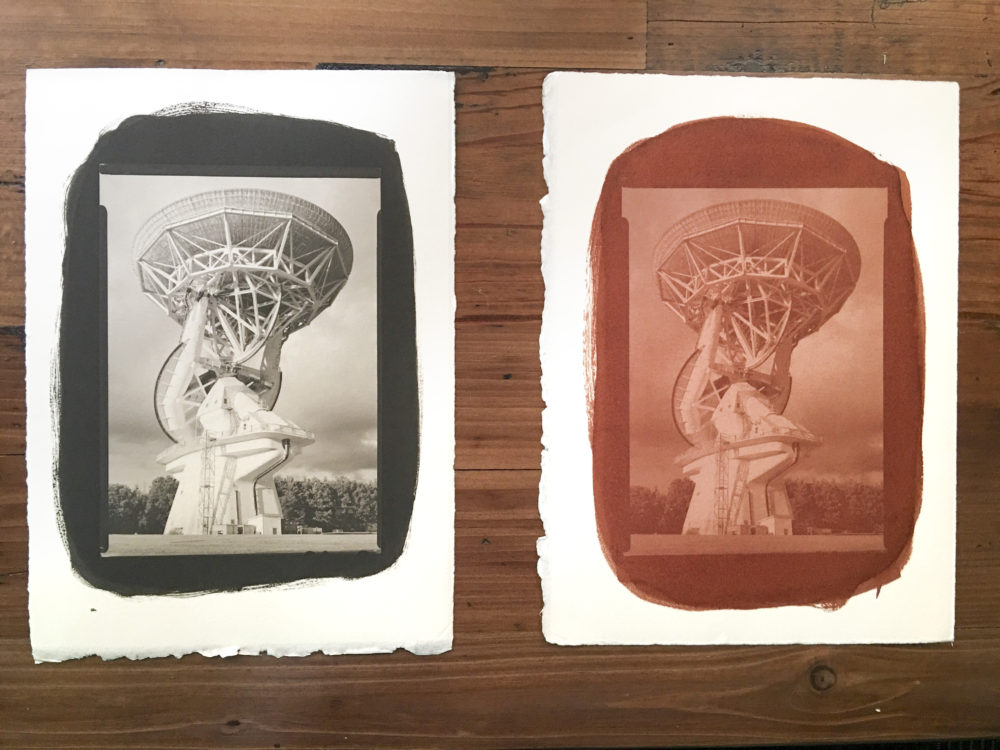 The first public showing from our long-term project to artistically document the world's radio telescopes in alternative processes will be a platinum/palladium and uranium diptych of the 140 foot telescope at the Green Bank Observatory in West Virginia.
Opening November 1st at 6 PM at SoHoPhoto, the show will run through December 3rd.
During our residency at the observatory in fall 2015, we had the opportunity to expose over 400 5×7 and 11×14 negatives while working exclusively with analog equipment due to a complete ban on electronics at the site.
Gleaming white, with delicate transitions from sunlight to shadow, radio telescopes attain a new beauty when printed with the extraordinary tonal detail that only alternative processes like platinum/palladium can provide.
The uranium portion of the diptych also serves as a preview of our parallel project to explore nuclear history using prints made with its most essential element.
We hope to see you at the opening! And if you'd like to be informed about future exhibitions, you can sign up for our email list here.